About Deaf Sports Australia
Deaf Sports Australia (DSA) is a national peak body responsible for providing advice, services, support and network with other governments, businesses, sporting bodies and the communities surrounding deaf and mainstream sports involving its deaf and hard of hearing athletes in Australia.
Deaf Sports Australia provides programs through two main channels:
Active Deaf Programs – an initiative funded and supported by the Australian Sports Commission
Government's initiatives – school events and established programs involving deaf and hard of hearing school children
Facilitate and support the participation of deaf & hard of hearing Australians in all levels of sport.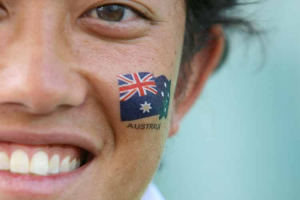 Building and strengthening opportunities for all.
Integrity | Excellence | Passion | Equality | Nurturing
Courageous | Admired | Determined | Progressive
DSA is a company limited by guarantee. Its members are National Sports Organisations (NSO), National Deaf Sports Committees (NDSC) and State Deaf Sports Committees (SDSC) who are responsible for the development and promotion of sports for deaf and hard of hearing people.
DSA is a non-profit organisation, is a registered Public Benevolent Institution and has tax deductible gift recipient status.
DSA is governed by a Board of Directors which includes elected and appointed members. The DSA Board sets the strategic direction and oversees the implementation of policies.
The General Manager, supported by staff, manages the DSA business and implementation of the strategic direction and policies as set out by the Board. The General Manager reports to the Board via the President.